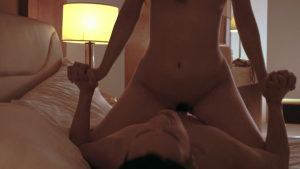 At the 48:15 mark. blink and you'll miss it.
https://www.imdb.com/title/tt4076164/
She's a known pornstar, so it's not as hot as a mainstream actress to me, but it was supposed to be/was presented as a softcore scene in a mainstream movie nevertheless, and an asian one at that where real/uncensored sex is usually verbotten.
Last edited: