Barbara Nedeljakova & Jana Kaderabkova HOSTEL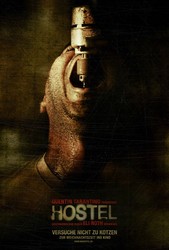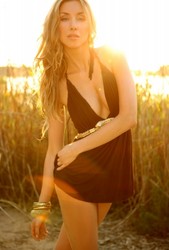 Why is it that we only ever talk about tits and ass in these reviews? Why do we never rate sexy Russian accents here? Ones like Ms. Nedeljakova's are definitely enough to get our juices flowing...
Alright, time to get back on topic: Barbara the babe has 2 main nude scenes in this. The first is where she and her friend (the bustier, but not quite as pretty Jana Kaderabkova) are enjoying a unisex sauna topless together when the 3 main guys join them. Modesty doesn't even cross their minds and they leave their mature funbags hanging free for their new friends (and the audience) to admire at their leisure. This is a long dialogue scene where the characters introduce themselves to each other, and the russian babes are topless for the duration.
Later, the women from the Hostel pair up with the guys for some foreign exchange of bodily fluids. Barbara and Jana each strip of and ride one of the guys from the earlier sauna scene in the same bedroom. After kissing her beau du jour into submission on his bed, Barbara takes her shirt off, then slowly peels her bra off, finally giving us an amazing lingering close up of her all-natural puppies. She leans over to kiss the guy as she starts slowly riding him, then looks over and smiles at topless Jana whose pounding away at her own lover's pelvis. Unfortunately the scene fades to black right after that and feels like it's over before it really got going. But it's still worth watching for that amazing shot of Barbara's tits. (GoGoGurl)
Preview: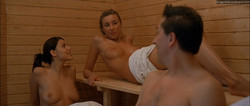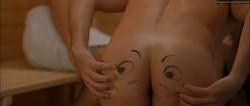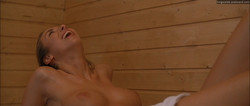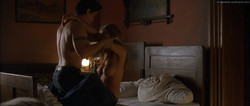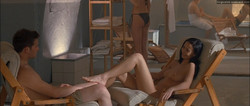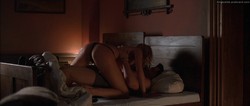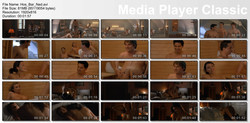 DOWNLOAD:
From Rapidgator:
http://rapidgator.net/file/b28893328d4a067e1aac59e537aaa820/Hos_Bar_Ned.avi.html
File size: 81 mb
File Type: Avi
Resolution: 1920x816
Duration: 01:57