Angie Cepeda - Pantaleon y las visitadoras (2000)
AKA Captain Pantoja and the Special Services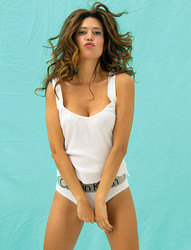 Angie Cepeda removing her dress, revealing her large breasts and giving us a nice look at her ass in thong panties as she stands in front of a guy.
Angie Cepeda slipping her dress down off her right shoulder, revealing her right breast as she straddles a guy and sits in his lap while they kiss.
Angie Cepeda naked underneath a guy as they have sex, her left breast visible while she lies underneath him. We then get a view of her bare backside as she lies on her stomach on the bed afterwards.
Angie Cepeda seen topless underneath a guy as they have sex in bed, the guy reaching up to grab her left breast in the process.
Angie Cepeda naked as she rides a guy and he reaches around to grab her ass while they have sex.
Angie Cepeda lying naked beside a guy, her large left breast resting on his chest before he gets out of bed and we see her naked from the side while lying on the sheets.
Preview: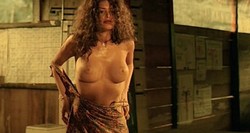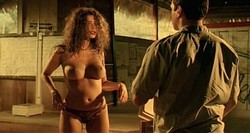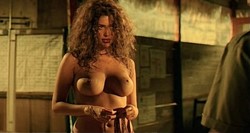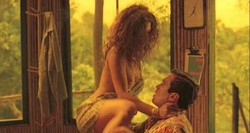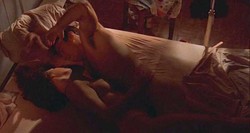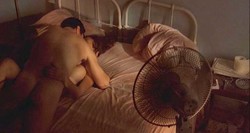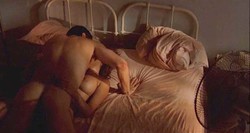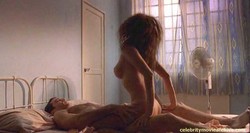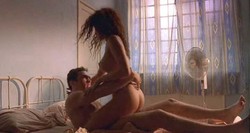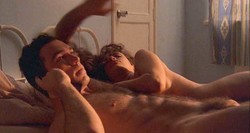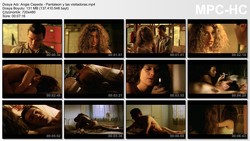 DOWNLOAD:
Keep2Share Link:
Download or WATCH ONLINE - 134.8 MB
File size: 134.8 Mb
File type: Mp4
Resolution: 720x480
Duration: 07:16
(celebrity, uncut, Natural Breasts, Large Boobs, Big Breast, strip, seduction, sex scene, uncensored scene, naked, nude)